Steps for making new document or project file in adobe photoshop
Run Photoshop
Select File
Click New
Press Create Button
Done
Run Photoshop
Select photoshop from your computer screen icon then click right click of a mouse ->open.
Welcome Screen
After opening you will see a blank interface screen like the below image. this show that our photoshop software is opened we need to create a document file or project.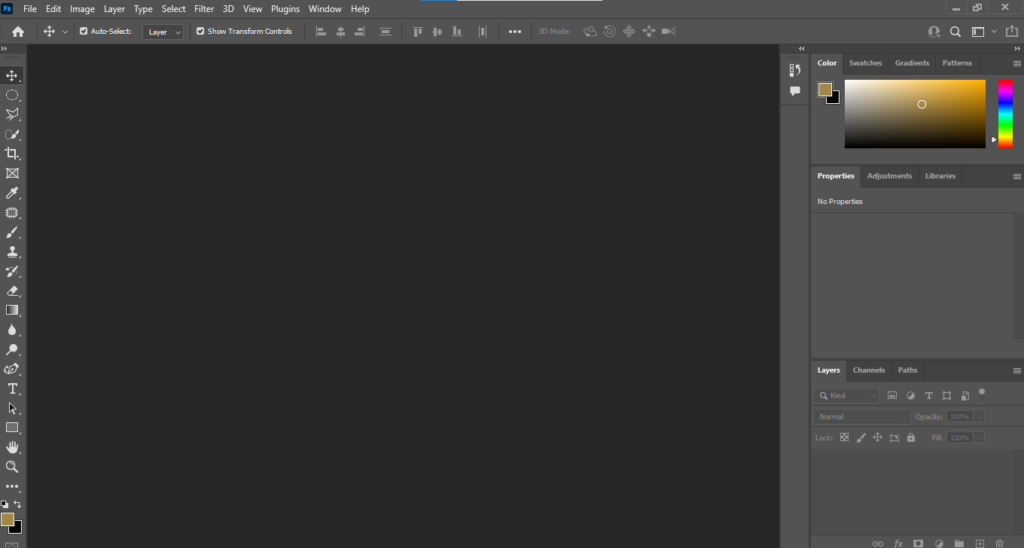 To create New Document or project file
after that, you need to click the file option top left corner and then press the new option for creating a new Document or project file in photoshop. like shown below.
after clicking the new option a new window opens as shown below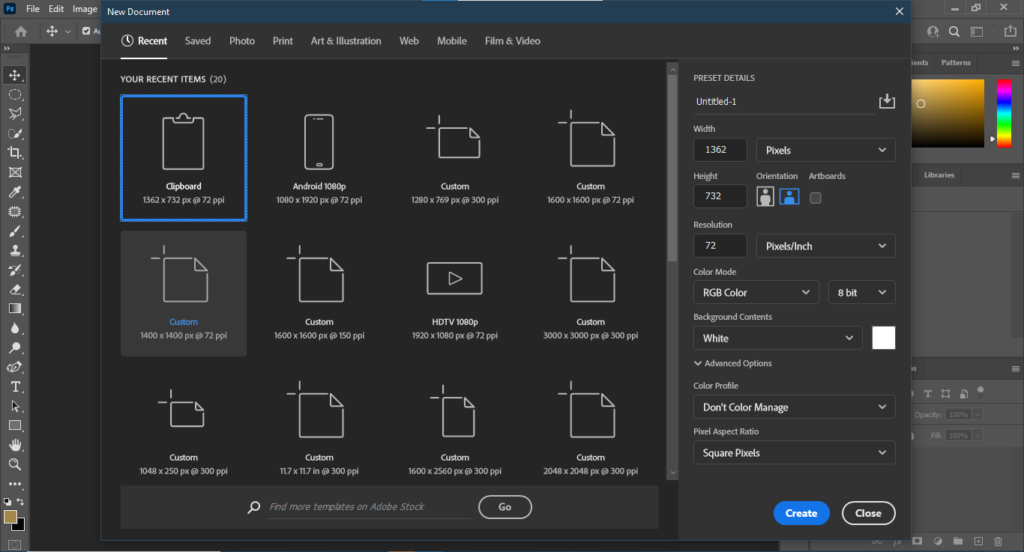 you will see presets of different documents size choose one of the good presets from those. otherwise, enter your own size. On the right side of a new window, you can enter your value like 1000 width 1000 height, and press blue to create a button bottom side. like, shown below.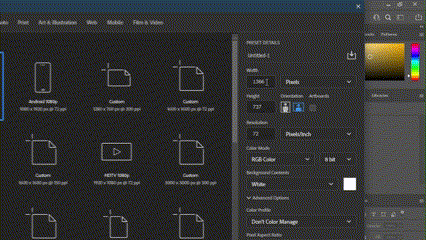 DONE
Your Photoshop new document file is created now.
Read More:
Top 10 Highest Paid skills on Fiverr (2022)
How to enable Energy Saver mode in Google Chrome
AppBar – Widget of the Day #02 | Flutter Beginner Guide
5G | Everything you need to know about 5G