Top 5 Freelancing Websites in the whole world. In the Era of today, Freelancing is the work that every person wants to do. Every person wants that do his job/work for the company by sitting in his/her house and getting paid for his/her work. So, that's why freelancing is the best for these people.
In this article, we will see which are the top 5 freelancing platforms in the whole world, where you can earn a large amount of money by providing your services.
What is Freelancing?
Freelancing means to work as an independent company or person rather than be employed by someone else. Freelancers are self-employed and often referred to as independent contractors. So, here you need to do work on your own responsibilities. No one can own you. You are the only owner of your independent company and you need to handle all the things alone.
Freelancers are hired by other companies on a part-time or short-term basis, but they do not receive the same compensation as full-time employees or have the same level of commitment to any particular company.
Top 5 Freelancing Platforms:
Fiverr.com
Upwork.com
Freelancer.com
Guru.com
Peopleperhour.com
Fiverr:
Fiverr is a Freelance marketplace where people can work online by sitting in their home or anywhere where he wants. It is the world's largest marketplace for online digital services. If you have any skills in which you are an expert and want to share with people and earn money then the Fiverr marketplace is best for you.
You can join Fiverr through this link https://www.fiverr.com/
Becoming a Fiverr seller is very easy and simple. It does not take more than five minutes to set up your account on Fiverr. You can register with Fiverr in two ways, First by Facebook and Second by using email and password.
After creating the Fiverr account you need to provide your personal detail to verify yourself. You need to complete 65% of your personal information to become a Fiverr seller.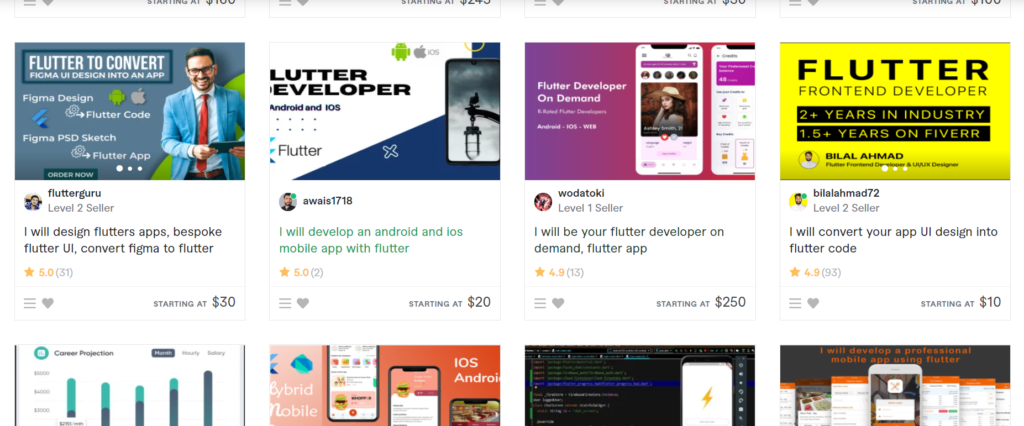 Upwork:
Upwork is a top freelancing platform, where you can earn the highest amount of money by providing your services to your client all around the world. Here, you can earn money at an hourly rate and with the fixed price of your service.
Here, you can also earn money by creating catalogs, that are the same as we make the gigs on Fiverr.
There are more than 12 million freelancers active on this platform. This platform provides facilities for clients to interview, hire and work with freelancers. Its payment method is very secure. Freelancers can bid on different projects according to your services.
Here you can purchase a subscription of $14.99 per month, and then you can hide your earnings and as well get the 80 connect per month.
Freelancer:
Freelancer is the 3rd top Freelancing Website. It's also known as by his name, name of this website is related to freelancing, that's why this is also one of the big reason of popularity. Here Freelancers can work at an hourly rate as well as at a fixed price. Here Freelancer uses the bidding method to hire for that project.
The bid method works the same as in the Upwork proposal method. Here Freelancers also participate to win the competitions.
Here Freelancer can also purchase subscription of 4 different plans. When a freelancer purchase a subscription he can earn more bids in an month, in free plan he/she earn only 6 bid per month.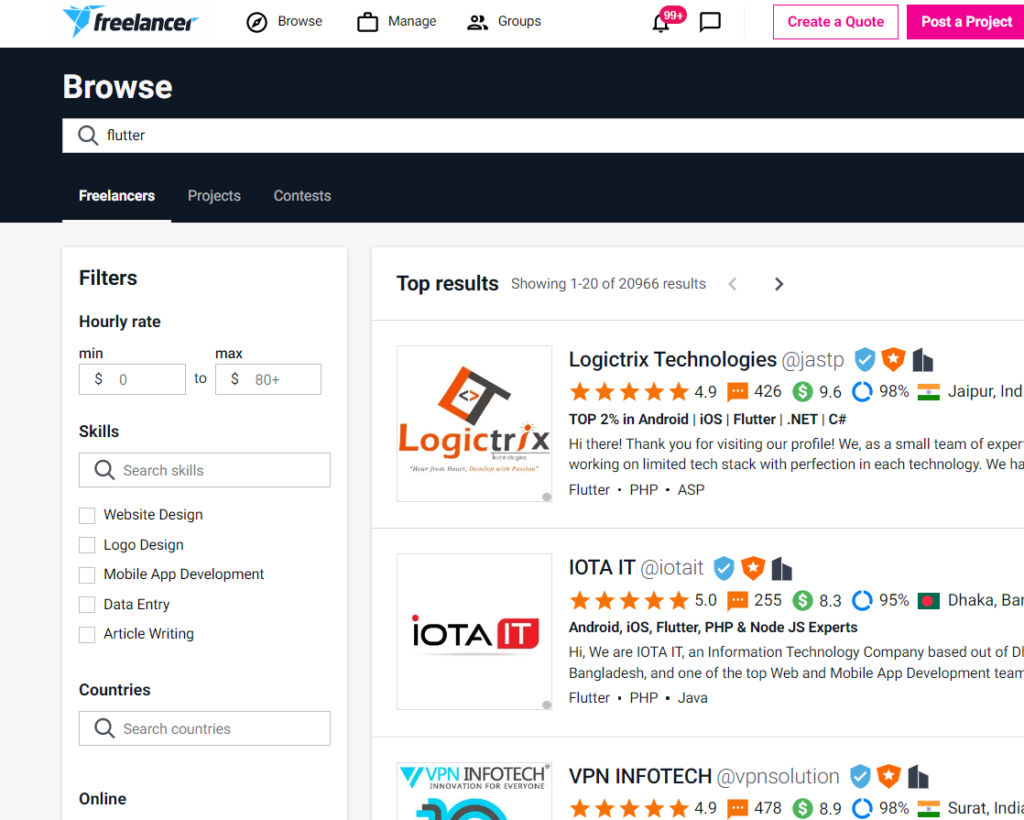 Guru:

People Per Hour:
People per hour is the 4th best freelancing platform. On this platform, professional clients and buyers are woked together and also work as a team. Here buyers can also make projects like the Fiverr gigs.
To work on this platform ensures the buyer that he is professional in that skill, also his English speaking and writing skills need to be very professional. Otherwise, people per hour reject the application of the buyer for creating an account.

Conclusion:
In this topic, we see the top 5 freelancing websites in 2022 all around the world. Now, you can move on to these websites and sell your skills with full effort and earn a lot of money by your skill.
Related Articles:
Top 10 highest paid Fiverr skills